About me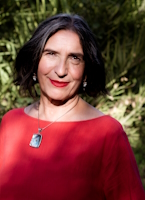 Born 1952 in the very West of Austria near to the Swiss border, living in Innsbruck, Tyrol, Austria, married, 2 children, 5 grandchildren.
In 1971 one-year scholarship to Phoenix Arizona, USA, then English and geography teacher; subsequently many years of work in the psychosocial field as a staff member and director of of a residential community for the rehabilitation and integration of mentally ill people, counseling teacher für children 6 - 16, psychotherapist in old people's home. Own psychotherapeutic practice as a freelance psychotherapist since 1999.
Psychotherapy trainings in psychodrama and cognitive behavioral therapy; additionally own long-term psychoanalysis;numerous advanced trainings in psychoanalysis and analytical psychology of C. G. Jung. More then 30 years of experience with oriental dance; training in "Dervish Whirling Dance, Oriental methods of Healing and Sufi Meditation" with the ethnologist, Arabist and Sufi teacher Dr. Rosina-Fawzia Al Rawi.
Teachers who have had a particularly lasting influence on me over decades, either trough their lives or through their books, lectures or as therapists, and who have inspired and encouraged my development on all levels (body, soul, spirit and work with the unconscious) are, in addition to my family of origin and my ancestors, my husband, my children and grandchildren, my friends, the psychoanalyst Eugen Drewermann (Germany), the depth psychologist Father Guido Kreppold (Germany), the psychologist and Zen master St. Ludwigis Fabian (Germany/Philippines), all my belly dance teachers, the psychoanalyst and Anglican priest Dr. Paul Kennedy (Great Britain/Austria), the psychoanalyst Dr. med. Veronika Gradl (Germany/Austria), the psychotherapist Dr. Verena Günther (Austria), the ethnologist, Arabist and Sufi teacher Dr. Rosina-Fawzia Al Rawi (Baghdad/Jerusalem/Vienna), the psychoanalyst and Sufi teacher Dr. Neil Douglas-Klotz (USA/UK), the psychoanalyst and writer Dr. Clarissa Pinkola Estés (USA/Mexico/Europe), the US-American psychologist, philosopher and consciousness researcher Ken Wilber and many others. And not to forget my travels! To all of them my special thanks!
Leading workshops and seminars and giving lectures
Author of various books